What is the Instituto PTE?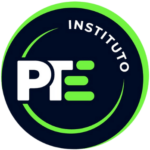 We are the first institute that prepares you in Spanish or English how to pass the English PTE exam.
The PTE institute is specialized in teaching in Spanish and English the techniques and strategies to pass the English PTE (Pearson Test English Academic) exam.
This is an exam equivalent to IELTS or TOELF. Obtaining the necessary result in the English proficiency test helps clients to apply for residency processes in Australia or to enter Anglo-Saxon Universities.
PTE is accepted for students and migration applications worldwide. In addition to its unbiased approach to testing, the test has many unique advantages. 
On this website, you will have access to different Videos, audio, Templates, Guides, Summaries, in addition to the full version of the book that is published on Amazon. You can even have access to some vital secrets to pass the exam with the score you want. And the best of all is in Spanish or English !!!
This program is a compilation in Spanish, where you will be able to identify different strategies to approach the PTE exam and obtain a higher score. It is important to note that all its content expresses a very detailed analysis of the exam, where the central spinal cord or the DNA of the exam is analyzed, what do we mean?
Passing this exam requires more than English skills, you must have specific knowledge of how to face each type of question, we will provide you with different techniques, methods, templates, and question strategies, with which you can guarantee a high score. Somos el primer instituto que te prepara en español para pasar el examen de Ingles PTE.

Clases online diarias
Plan de entrenamiento personalizado
Examen de simulacro real semanalmente
Síguenos en nuestras redes: